If you have lost your TIE Card you will need to apply for a replacement as soon as possible. This is done at the foreigners office/Police station in your area.
How do I replace my Lost TIE Card
You must first report the loss to the police and get a police report confirming the card is lost/stolen. It is also advisable to obtain an updated Padron Certificate from the Town hall. You can attend any police station for this it does not have to be the one local to your address.
You will then need to attend another finger printing appointment at the police station/Foreigners office and attend with the correct paperwork and payment of taxes again. We will supply all the paperwork.
TIE CARD SPAIN is an online booking service for TIE cards.
The costs of this service for a replacement tie card booking and paperwork is £29.99 plus IVA *Spanish VAT, at 21%. You will also pay the police 12 euros in tax.
To order your replacement TIE CARD appointment and paperwork please use the secure booking form below.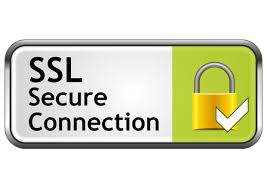 Once you have completed the above form and pressed the send button please use the secure PayPal link below to make payment. Once both the booking form and payment have been received our staff will be back in touch within 24hrs.
Additional information for people who have lost a TIE card in Spain
What happens if I loose my residency TIE card? Do I have to apply for residency/TIE Card again?
If you have lost your TIE card you maybe concerned that this will affect your residency status in Spain. Rest assured that your residency status remains the same and you still have the same rights. But you must apply for a new card as soon as possible. The replacement procedure is must simpler than applying from scratch.
How do I get a copy of my lost TIE card?
Once you have placed your order using the simple booking form above we will get you booked into the foreigners office/police station and provide all your documents for your replacement TIE Card appointment.
You will need to attend the appointment we provide you with the documents we email you, the police report and an updated Padron Certificate. For a list of local foreigners officers click here
What paperwork/documents do I need to replace my lost TIE Card?
To get a replacement for a lost or stolen TIE card you will need the following documents
Police report stating that your TIE card is lost or stolen
Your original passport which must be valid for a minimum of 3 months
3 passport photos which must have a white background
Proof of payment of the fee relating to the type of residency/TIE card you hold in Spain.
How do I get a Lost TIE card appointment
Please use the secure booking form above and we will organise this appointment for you at your nearest police station/foreigners office.
Can I leave Spain while I have lost my TIE card?
Yes, you can leave Spain while your new TIE card is being made to replace your Lost/stolen card. You should carry the police report with you when traveling outside the Schengen area. If you have a copy of the TIE Card which was lost you should also carry this with you.
If you remain concerned about getting back into Spain you could also apply for a utorización de Regreso from the police.
Is it essential to have a new Padron Certificate to replace my lost TIE card?
If you have moved home since your TIE card was originally issued and you would like the new address on your new replacement TIE card you will need to have an unto date Padron Certificate. If you have not moved home, and your details are the same the guidelines state you do not need a valid new Padron Certificate, however, we still recommend everyone takes one just incase its required by the police.
Will my NIE number change on my new TIE card?
No, all the information including your NIE number will remain the same.
What size should the photos be for my lost TIE card?
The size required for your replacement TIE card photo card is 32×26 mm
How long will it take to get an appointment for a Lost TIE Card?
The waiting times in differs areas vary greatly. Some areas such as Barcelona the current waiting time is 1-2 weeks but in areas such as Alicante the waiting time is around 2 months.
My first TIE card was a temporary one but it was issued over 5 years ago. When I replace my lost TIE card will it be a permanent one?
If your previous TIE card had temporary written on it and you have had it over 5 years your replacement TIE card will be marked perminent.
Links