Thank you for visiting TIE Card Spain.Com, the Sister website of MY NIE, the award winning EX-PAT NIE Number service.
This website is for people falling into one of the following Categories.
Those legally living in Spain prior to January 1st 2020 who wish to apply under the brexit withdrawal agreement.
Those who already have a Green Residency card and would like to exchange to a new Biometric TIE card
Those who have been issued a NLV or any other type of visa from the Spanish embassy in the UK.
If you already hold a TIE Card but have lost it click here
People who have a British family member already holding a Spanish TIE Card under the brexit withdrawal agreement who wish to join their family member in Spain.
Family members of an EU citizen who which to obtain residency/TIE Card
If you do not meet the above criteria currently we are unable to help you unless there is a change in the rules.
I was living in Spain legally before January 1st 2021
The new TIE card system for UK passport holders to apply for residency in Spain was launched by the Spanish government on the 6th July 2020 for people who were legally living in Spain prior to the 1st January 2021, Brexit day.
Following the UK's decision to leave the EU, Spain allowed British citizens to continue to apply for residency under the old system (green residency card) until the 6th July 2020. From that date on British citizens have been issued the new TIE Card not a Green NIE Card. If you legally lived in Spain before January 1st 2021 you can still apply for the Article 50 Brexit TIE card. Currently there is no cut off date for applying but you should apply as soon as possible.
The important part here is the words 'legally living'. This means that prior to January 1st 2021 you meet Spains criteria for applying for residency. This means you meet the following criteria.
You have a fixed address plus Padron Certificate from the Townhall /Ayuntamiento.
Plus, either…
You was working in Spain, either employed or self employed paying tax and social security and can prove this
Or
You have fully comprehensive private health insurance in place which started in 2020 plus able to demonstrate proof of funds to support your self. Ideally this should be 7k Euros per person applying. Ideally this should be in a euro account but some areas also accept the proof in uk accounts.
If you meet the above criteria and would like to apply please select the option starting from scratch on our booking page. It is now possible to apply for this online. Once approved you will then need to attend a police station appointment to give your finger prints and bio metrics for your new Spanish TIE Card.
I already have a green residency card and would like to upgrade to the NEW Spanish TIE Card
Uk passport holders who already held the green card prior to July 6TH 2020 can now upgrade to the new TIE Biometric card. This is a simple upgrade and you do not need to apply for this.
At your finger print appointment you will need the documents we provide you, plus your green card and a Padron Certificate dated in the last 3 months.
The new TIE CARD is a plastic biometric card with your photo and finger print and is far superior to the paper green card previously issued to UK passport holders before July 2020. It can also be used as ID in Spain so there is no need to carry around your passport.
There is currently no legal obligation for green card holders to upgrade to a TIE card. However we strongly recommend doing so as many banks and other institutions are demanding to see this document.
If you already have a green card and wish to exchange your Green card for there new TIE Card click here to get started
I have been issued a VISA from the Spanish embassy in the uk
If you have successfully been issued a NLV from the Spanish embassy you will need to apply for your TIE card within 30 days of arriving in Spain. You will need to show your visa at this appointment plus a Padron Certificate from the local downhill of the town your staying in.
How TIE CARD SPAIN can help you
We will book your appointments at both the foreigners office and the Police station in Spain and guide you though the whole TIE CARD process. We complete all the required application forms and tax decelerations for you and provide you with our handy guide on what you need to take with you and do on the day of your appointment. We offer free Telephone support for all applicants.
Our offices are based in Altea Spain, but we cover the whole of Spain, including:
Alicante, Coruna, Alava, Albacete, Almeria, Asturias, Altea, Calpe, Avila, Badajoz, Balearic Islands, Barcelona, Benidorm, Benalmadena, Biscay, Burgos, Caceres, Cadiz, Cantabria, Castellon, Ciudad Real, Cordoba, Estepona, Gipuzkoa, Granada, Gaudalajara, Huelva, Huesca, Jaen, La Rioja, Las Palmas, Leon, Lleida, Lugo, Madrid, Malaga, Marbella, Murcia, Mijas, Navarre, Palencia, Seville, Soria, Tarragona, Torremolinos, Valencia, Valladolid, Zamagoza, Ibiza, Tenerife, Lanzarote, Gran Canarias and Fuerteventura… Basically anywhere in Spain!
Ready to get your TIE RESIDENCY CARD IN Spain?

What is the difference between the old Green residency card for EU Citizens and the new TIE Card for British citizens?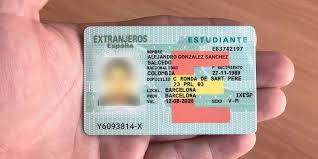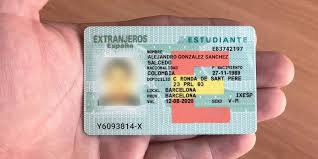 The original residency issued to British citizens July 2020 was a paper green card which showed your NIE Number, address and date of birth. The New TIE/TUE Residency Card is plastic and has biometric details such as a photo and finger print on. It is a superior quality card to the old Green Residency card which was impossible to maintain in good condition.
Do I need to apply for the new TIE/TUE Card if I already have a valid green residency paper card?
No, if you already have residency in Spain, issued in the last 5 years, there is currently no need to renew this to the TIE Card. This may change in the future or if you loose your current card, but for now you don't need to do anything.
Do I need to meet certain requirements to get a TIE Residency card in Spain under the brexit withdrawal agreement?
Yes, for a more in-depth look into the requirements please visit our 'TIE CARD REQUIREMENTS' page for more information.
Do Children need A TIE Card?
Yes, in the royal decree issued on the Spanish BOE it set no minimum age for applications for TIE cards. Everyone including children who wish to continue to reside in Spain after the 31st December 2020 must have a TIE Card.
Can I have a family appointment? Do I need to make separate applications for each person?
The police/spanish government have not made provision for family appointments. Everyone must have their own appointment including children. there is no way currently to have a group appointment.
Each person applying on the TIE Card Spain website need to have their own order.
What is the final date to apply for the TIE Card under the Brexit withdrawal agreement and receive the benefits that come with that?
Applications must be made to the Spanish police by the 31st December 2021 to be able to obtain the rights under the Brexit withdrawal agreement. Please be aware the police station is likely to be very busy in the lead up to the end of the year so don't leave it to late….
I have heard there maybe an extension to the amount of time British people can apply for residency in Spain upto June 2021. Is this correct?
We have heard this MAYBE a possibility, however this is not currently confirmed and the final date of December 31st 2021 is currently our main date.
Do you offer a discount if I'm booking my whole family?
TIECARDSPAIN.COM is an already heavily discounted service in comparison to solicitors in Spain and other online services who can charge upto 500 euros per person. Due to the complexity in multiple appointments and the amount of documents that are required to be completed for the NEW TIE Card we are unable to offer a further discount.
Do I need to be in Spain to use the TIE CARD service?
Yes, you need to be in spain on the date and time of your appointments. Ideally you need to be living in Spain full time and available to go to appointments once they are obtained.
I have never had a Green residency card so I am booking for the double appointment system. Can both appointments be made within a few days so I can get this done quickly?
Simple answer…No. On your first appointment you will be given a code and a link to a website to check the process of your application. Once your application says approved, then and only then can you come back to us to book the second appointment. We are unable to give any guarantees what the time will be between the two appointments.
There is no way to speed up this process.
I have lost my Green residency card, can I still use the one appointment TIE CARD system?
If you have lost your Green Residency card you will need to have a police report to supplement your TIE Card application at the police station. Go to your nearest police station to report your card lost/stolen and ensure you get a copy of the police report.
I have the white NIE Number certificate. Does this help my application?
No, if you only hold the white NIE A4 document you need to use the two step process. Your white NIE neither helps or hinders the process.
NEW! You can now submit your TIE CARD ex-20 application form online and not visit the foreigners office. If you would like to use this option please select it after you have completed the booking form.
What is the cost of this service
The costs of this service is £49.99 plus VAT. You will also pay a card tax to the police of 12.00 euros. We will supply you the tax paperwork to pay this before your appointment. Please be aware there is a 50% admin charge for canceled orders.